Unlock the Power of Data to Observe, Perform, Train and Improve
Demonstrate performance improvement and document change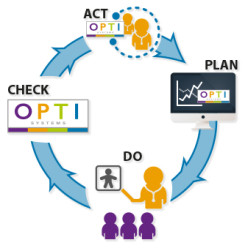 We believe there is a need to employ better and more scientifically rigorous methodologies for measuring the impact of educational programming. Accordingly, we offer self-contained clinical studies linked to your educational programming.
The Micron Group offers a unique combination of consulting and software services designed to guide you through planning and executing a performance or quality improvement initiative.
We start by consulting with you on your program goals, objectives, clinical and educational gaps. Using this information we will design a custom study to help you document the success of your project.
We have years of experience identifying gaps in:
Systems
Process
Knowledge (both physician and patient)
Healthcare Outcomes
Healthcare Economics
Our analytical staff can assist with both interim analysis (to identify and correct any areas of poor performance) and final analysis.  These services when combined with our advanced database and reporting tools will set you up for complete success and help you illustrate:
Changes in Practice Patterns
Behavior Changes
Remaining Barriers to Change
Clinical Health Outcomes
Quality Of Life Parameters
Economic Metrics
We offer simple functionality to collect, organize and interpret data from chart audits, clinical outcomes, EMR data, registries, surveys, live-polling response data, and more to view alongside more standard program evaluations and self-reported behavior changes.
In addition, we can build and populate an Observational Databases, initially using data collected from the pilot sites, but eventually open beyond the study sites. This unique resource follows patients from the clinical studies, but also data from a wider patient base, in order to provide an information resource for prescribers globally.
Clinical studies are conducted to full ICH-GCP requirements.
Data are collected using our Electronic Data Capture system.
---